| | |
| --- | --- |
| Director of Admissions | Back |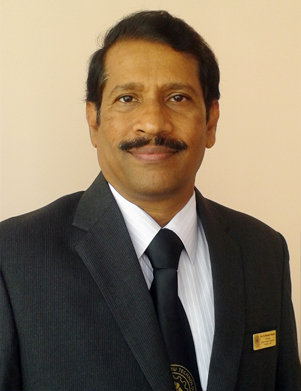 Dr. M. Manzoor Hussain
Director of Admissions
Best Teacher Award 2017 : Received Telangana State Govt. award from Higher Education Department, Meritorious Teachers in the year 2016.
Principal: for 5 Years.  Founder Principal of JNTUH College of Engineering Sultanpur, Sangareddy Dist. Established in 2012, constituent college of Jawaharlal Nehru Technological University Hyderabad.
Chairman, Board of Studies, From Jan.2012 to August 2014
i). Automobile Engineering: Being a senior professor I was involved in upgrading the syllabus during 2009 and 2013.
ii). Mechatronics Engineering: Regularly working in modification and upgrading syllabus for B.Tech and M.Tech programs in Mechatronics Engineering.
Research guide and PhD supervisor: 07 PhDs awarded.
Educational Qualifications:
Ph D in Mechanical Engineering - Mechanical Engineering Department J N T University Hyderabad.
M.Tech   (Production Engineering) - with distinction, J N T U Hyderabad.
B.E   (Mechanical Engineering) - with distinction,  Osmania University, MVSR Engg. College, Hyderabad.
L.A.E.   (Automobile Engineering) - First class with distinction, Govt. Polytechnic, Masabtank, Hyderabad.
ACADEMIC EXPERIENCE:
Total working experience 28 Years
Foreign Experience: Two Years in Defence Engineering College. ETHIOPIA. Which includes one  Year as  Head Manufacturing Tech. Department, Defence Engineering College, Debrezait, ETHIOPIA.
RESEARCH ACTIVITIES:

Research project on "Low Speed Vertical Axis wind Turbine Rotor development – Modeling, fabrication and testing". AICTE New Delhi.
A research project sanctioned by JNTUH on Fatigue testing of Composite materials.
Research guide/Supervising Ph.D students. Six (07) candidates  awarded PhD and 06 students registered for PhD and working for it.
Project Guide for M.Tech  Students. Guided more than 50 projects.
Consultancy work in the design and verification of tractor trolley for 20T and 40T capacity for RTA department.

ADMINISTRATIVE EXPERIENCE:


Special Officer PTPG, (Part Time PG  program) 2-years, JNTUH College of Engineering, Hyderabad.
Coordinator, Centre for Excellence in Computer Aided Design and Engineering, JNTUH College of Engineering, Hyderabad. 1-year.
Coordinator, M.Tech (Mechatronics), 1-year, Collaboration with CITD Balanagar, Hyderabad.
Coordinator, Mechanical Engineering Students Association, JNTUH, Hyderabad.
Officer In charge of Examinations, 3-years,  JNTUH College of Engg. Hyderabad.
Officer, Placement and Training, 2-years, JNTUH College of Engg. Hyderabad.
Special Officer, JNTUH College of Engineering Sultanpur to initiate process of Starting a  new Engineering College Under J N T University Hyderabad.
Member AICTE Committee: Participated in application scrutiny for new college establishments and attended for college inspections.
APPSC selections committees: Attended for APPSE interview board for selections, also involved in confidential work.
EAMCET confidential team member: co-convener TSEAMCET2017, regional coordinator and member of confidential team for EAMCET result processing.
Member Academic Senate JNT University Hyderabad: From 12-9-2014 till date, member of Academic senate. 

ACADEMIC ACTIVITIES:


Research guide/Supervising Ph.D students. 07 students awarded PhD,  and 08 students are registered and pursuing PhD.
Project Guide for M.Tech  Students. Guided above 50 projects.
Project guide for B.Tech Mechanical Engineering Students.
Coordinator, four day workshop on Engineering Design using Unigraphics,  Center of Excellence in CADE, 24-27 Nov.2010.
Organizing Secretary Two day National Seminar on Precision Engineering,  July 10 and 11,  2009. Jointly by  Mechanical Engineering Department ,  JNTUH College of Engineering Hyderabad and PRRM Engineering College.
Organizing Secretary One day workshop on Metallurgical Aspects in Manufacturing, Under TEQIP, March 30,  2009. Mechanical Engineering Department,  JNTUH College of Engineering Hyderabad.
Organizing Secretary One week community development program on Automobile Technology (Repair and Maintenance) Under TEQIP, March 23-28,2009. Mechanical Engineering Department, J N T U College of Engineering, Hyderabad.
Coordinator and Organizing Secretary, Two week community development program in Automobile Technology(Repair and Maintenance) September11-23, 2006. J N T U College of Engineering, Hyderabad
Organizing Secretary, Two day workshop on CAD & solid woks software applications in Mechanical Engineering. August 10& 11, 2006. JNTU College of  Engineering Hyderabad.
Organizing Secretary Two day workshop on CAD/CAM and CAE Applications in Mechanical Engineering, 10 & 11 August, 2006. JNTUH College of Engineering Hyderabad.
Organizing Secretary Two day workshop on Computer Aided Manufacturing Today, January 28 & 29, 2005. JNTUH College of Engineering Hyderabad.
Coordinator, National Conference on State of the art of Technologies in Mechanical Engineering, June 29 & 30, 2004.  JNTU College of Engineering Hyderabad.
Lecture on Teaching Methodologies , Royal College of Engineering and Tech. Hyd.
Lecture, Effective Teaching Methods,  Moghal College of Engineering , Hyderabad.
Lecture on Examination System in JNTUH at VIF College of Engg. and Tech.
Lecture on Introduction to CAM – from NC to CNC, 10th September 2008. BHEL R & D, Hyderabad. During the in house training program on 5-Axis Advanced Programming using Unigraphics NX.
Lecture on Computer Aided Design and Analysis. Four week orientation course on Information Tech,  ASC, JNTUH  8-6-09 to 4-7-09.          
Attended training program on Industrial Pneumatics Symposium. Conducted by SMC Pneumatics (Australia) Pty. Ltd, Sydney, Australia during 15th  to 21st January 2007.
Coordinator for three day training program on Design technology using IronCAD, Computer lab JNTUH CES through 21-23 July, 2014, in collaboration with  Adroitec solutions Pvt. Ltd.

COUNTRIES VISITED:

Ethiopia, Academic assignment at Defence Engineering College Debrizeit. Dec.1998 - Dec.2000.
Kuwait, International Conference. 2002.
Australia, Industrial Tainting on Pneumatic and Hydraulic in manufacturing automation.
Thailand: International conference presented a paper.
Germany, International study mission, 2-6 Dec 2013.

PUBLICATIONS:  Books Published / Teaching materials developed.

Author of a text book, Automobile Engineering, Frontline Publications Hyderabad.
Author of lab manuals for B.Tech (ME) CCC program Metrology lab  and CAD/CAM lab.
Author of teaching material for Welding Technology in Defence Engineering College Ethiopia.
Author of a text book, Engineering Mechanics, Academic Publishing Company, Hyderabad.
Member reviewers committee, Cognizance Journal, A peer reviewed Quality National Journal ISSN:0976-7797. A product of R&D Cell, Al-Habeeb College of Engineering & Technology. Hyderabad.

MEMBERSHIP IN PROFESSIONAL ORGANIZATIONS:

Life Member I S T E, LM 15038,   dated 21-10-93.
Member the Combustion Institute (Indian section). LMC 1080,  dated 09-12-07.
Member International Association of Engineers, IAENG 65332. 28 Sept. 2008.

JOURNAL – INTERNATIONAL AND NATIONAL:  46

CONFERENCES - INTERNATIONAL AND NATIONAL:  24