| | |
| --- | --- |
| Director, University Foreign Relations | Back |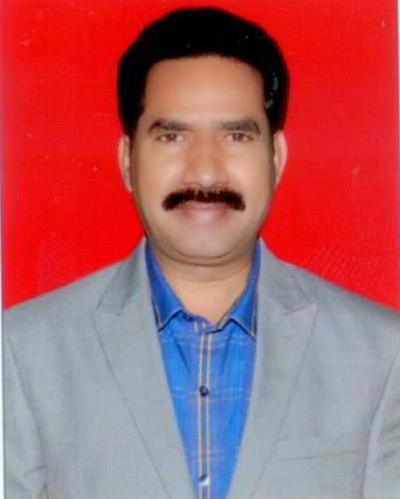 Dr.B Balu Naik
-
Professor & Director of University Foreign Relations
Dr. B. Balu Naik, has obtained B.Tech in Mechanical Engineering, M.Tech in Production Engineering and Ph.D. in Energy Systems from JNT University, Hyderabad. Dr. B. Balu Naik began his career as Asst. Professor at JNTUH College of Engineering Hyderabad in the year 1992 and became Associate Professor in 2003 and Professor in the year 2011. He was honored with Best Teacher award by state Government of Telangana 2018. He has 29 years of Teaching Experience. Presently he is working as Director, University Foreign Relations, JNTUH.
He has published 158 technical papers in various Journals and Conferences at National and International levels. He has successfully guided 19 Research Scholars and presently guiding 05 Research Scholars and also guided 34 M. Tech Students. He is author of a text book "Fundamentals of metal casting, joining and Forming" and also coordinated short term courses at UGC- HRDC JNTUH.
He has 29 years of experience in academic and administrative positions held at University and Institute. On the administrative side He has served as principal, JNTUH college of Engineering Manthani, Director, UGC-HRDC, JNTUH and Principal, JNTUH, JNTUH College of Engineering Sulthanpur.
He also served and held several academic and administrative positions including Head, Chairman Board of studies of Mechanical Engineering, Hostel Chief Warden Boys and Girls Hostels, JNTUH College of Engineering, Hyderabad, Adl.Controller of Exams and NSS, Co-coordinator of the University.
He is a life member of several professional bodies like Life Member in Indian Society for Technical Education, FIE, ASME, CSI and SESI. He is the member of Governing Body for several Autonomous and affiliated Engineering Colleges in Telangana State.
He has visited countries like USA, Brazil, and UAE for attending Academic Conferences. In the due course of time He was a general secretary, vice-president of teachers association of JNTU CEH He is also president of Telangana University Tribal Teachers Association.
He worked at most of the constituent colleges and served on various boards and committee of the University Administrative process and has fair understanding of the University administration and issues of the University. As a Principal of JNTUH College of Engineering Manthani and JNTUH College of Engineering Sulthanpur, he has brought out various reforms in teaching, research and administration. He has been following problem solving approach.
Profile :

View Profile